Management team
CHRISTINE CADIEUX,
GENERAL MANAGER AND MARKETING
From the Outaouais Region, graduated in Social Sciences and Humanities of the Collège de l'Outaouais in 1985, I have a great passion for the hospitality industry. With more than 30 years of experience and service, specifically in sales and marketing for the Ramada Plaza/Manoir de Casino since 2002 and Assistant General Manager since 2007. In 2015, I took the wonderful responsibility of becoming the General Manager.
Great optimist at heart, highly motivated and focused on results and goals, for me and also my team. I am a true team player. I love personnel management and my motivation is customer service. Public relations and different socio-economic and cultural levels inspire me. I am very involved in my community until recently as a member of the Executive Board of the Pierre-Janet Foundation, lecturer at the College Mérici in 2005, Member of the Chambre de commerce de Gatineau, Member of the SCDA – Gatineau/Outaouais Chapter.
LINE BÉLANGER,
ACCOUNTING MANAGER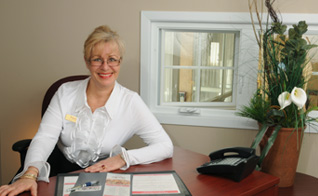 For 35 years, it's in the restaurant business that I will proudly work my way up. In the hotel environment, I touched many departments, from Banquet & Sales Manager, Front Office Manager, Banquet Manager to Food and Beverage Manager.
Showing interest and gaining accounting skills throughout my career, I acceded to the position of Accounting Manager in 2007. "It is another passion that allows me to surpass myself!"
ROCK HARVEY,
MAINTENANCE MANAGER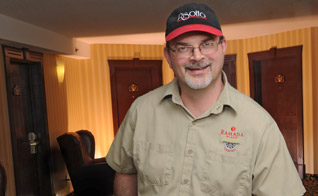 Having worked for years in the construction industry, I decided in 1997 to go back to school and completed a course in general building maintenance. In 1999, I did my field work placement during the construction of the hotel and I have been here ever since as Maintenance Manager.
My team and I ensure that all the technical aspects of the hotel are running smoothly, as well as ensuring the safety and comfort of our guest. The Ramada Plaza, a very good place to work!